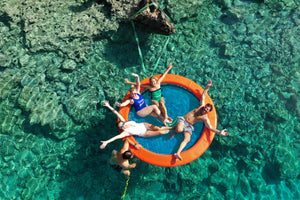 Introducing the best way to float the day away. Say goodbye to flimsy, floating mats of yesteryear and say hello to the Sunchill.
Designed for boaters by boaters. Engineered to chill.
Comfort is a big thing, right? It's also our main focus. Whether that is comfort for sun worshippers who always want their butt in cool water, your kids looking to play safely in the ocean, or your in-laws from upstate who never really enjoyed swimming when they can't see the bottom, the Sunchill will bring them all a new level of comfort in the water.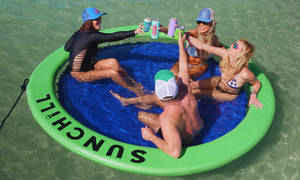 all smiles, all day
Made with high tech poly-pro fabric netting that flexes ever so slightly for a completely relaxing, comfortable experience that is built to last in the sun and salt.
Portable and Storable
Designed to be deployed quickly and stored with ease, the Sunchill weighs just 18 pounds and rolls up to the size of a sleeping bag. No more cruising around with a bulky lake float in tow. Pack up a Sunchill and easily take the fun on the road!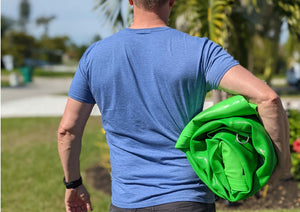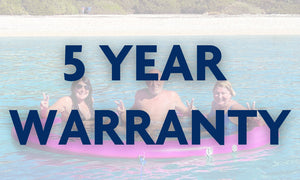 Let's party hardy
Your Sunchill comes with an industry-leading 5-Year Warranty. It even covers any dog damage so let loose and have fun! We built this float to last.
quick & simple
Just pull it out, attach pump and inflate. Only 90 seconds to inflate with the included pump, a fraction of the effort it takes to inflate a typical stand-up paddleboard.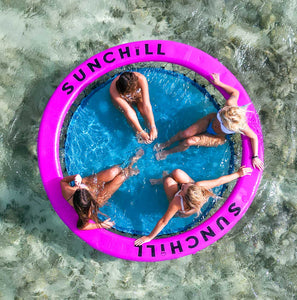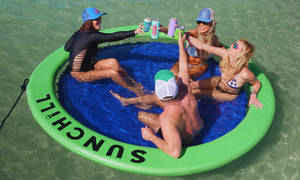 super durable
The circular seams of the patent-pending Sunchill are heat-welded for extra strength and durability. The welding process involves applying sufficient heat to melt the PVC coating, then applying pressure and cooling to form a weld. The result is a solid unit built for great times on the water.
Stainless D-Ring
Each Sunchill is built with 3 stainless steel D-rings permanently fastened along the edge, perfect for making tie-ups a synch. Whether you're hitching your Sunchill to a boat or dock we've got you covered.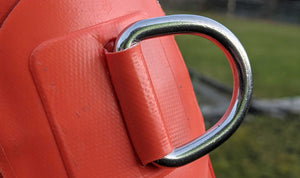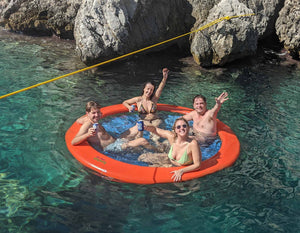 All yours for $699
Free Shipping with 2-3 day delivery by UPS
Includes dual-action hand pump, carry bag, strap, drink holders and fun extras
BUY NOW